Launcells Ladies Skittles Club
11 May 2023 19:30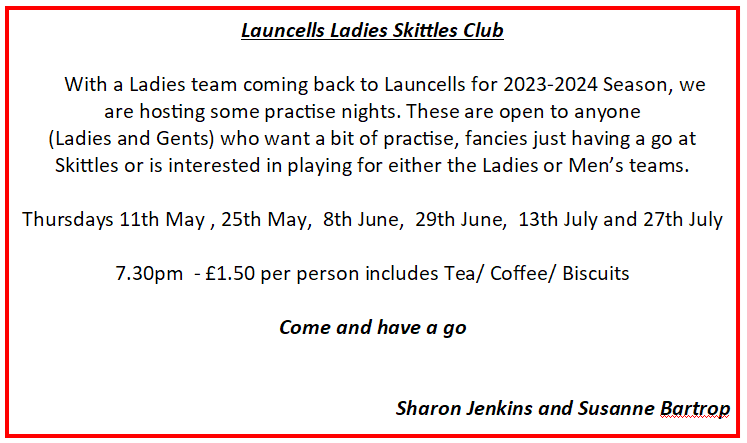 With a Ladies team coming back to Launcells for 2023-2024 Season, we are hosting some practise nights. These are open to anyone (Ladies and Gents) who want a bit of practise, fancies just having a go at Skittles or is interested in playing for either the Ladies or Men's teams.
Thursdays 11th May, 25th May, 8th June, 29th June, 13th July and 27th July.
7.30pm - £1.50 per person includes Tea / Coffee/ Biscuits.
Come and have a go.
Sharon Jenkins and Susanne Bartrop