Community Café
The Community Café usually takes place on the first Monday of each month. More information can be found in the Launcells Parish News and on the Launcells Community Facebook page.
Launcells Village Christmas Lunch
On Monday 5th December, Launcells Village Hall was abuzz with anticipation as approximately 50 guests arrived for the annual Christmas lunch. The hall and tables had been decorated for the occasion and Christmas music accompanied the chatter as many friends gathered and found their places.
Guests were offered fruit juice before a full Turkey Roast (plus a vegan option) which was prepared and served by our group of café volunteers. A choice of delicious deserts followed, including of course traditional Christmas pudding. It was pleasing to see some new faces this year. Everyone had a good time and many commented how much they had enjoyed the food (even the sprouts) and the event as a whole.
Well done to all involved and thank you to everyone who supported this and other events at our hall.
Thanks also to Bridgmans who donated the potatoes for the lunch, to Mole Valley Farmers who made a donation and to Stratton Stores who support our events.
Our next community café lunch will be on Monday February 6th at 12.30pm.
Alison Butler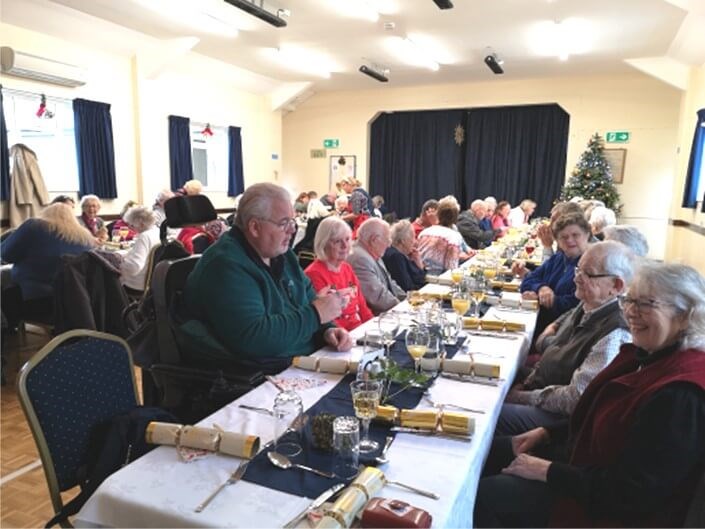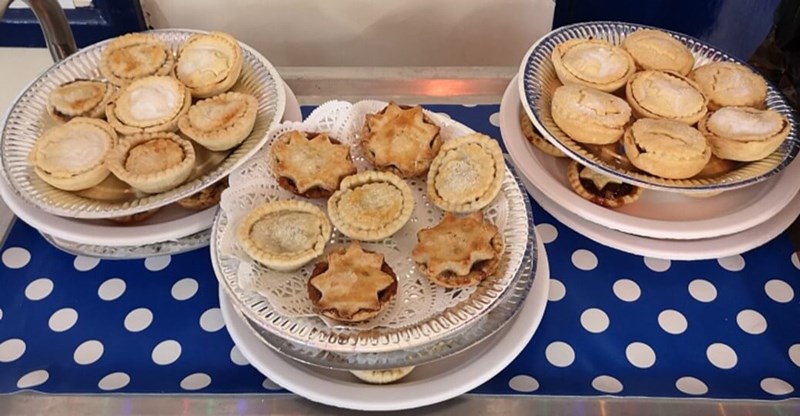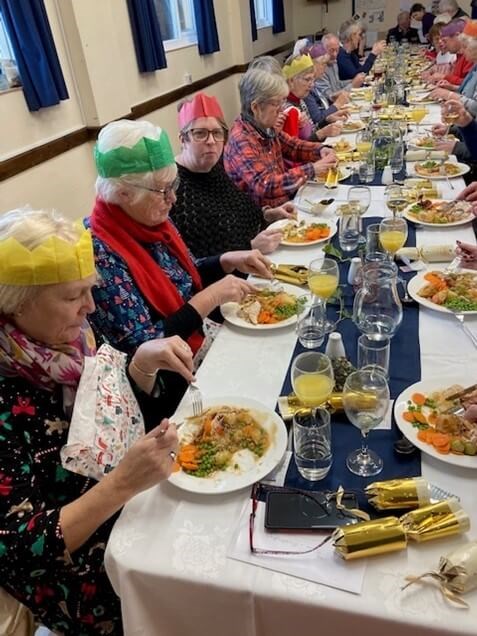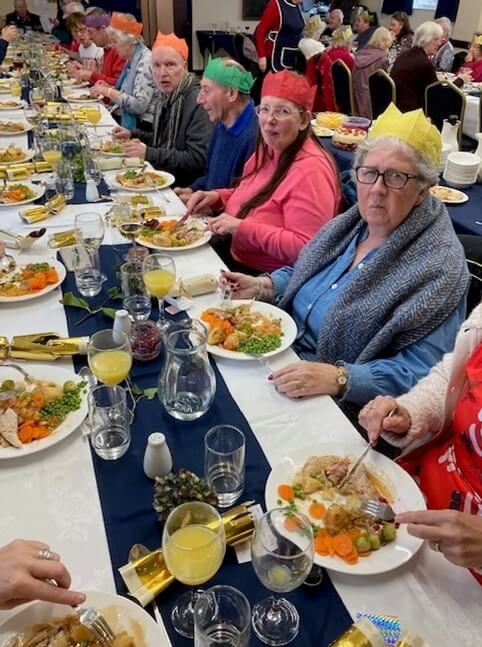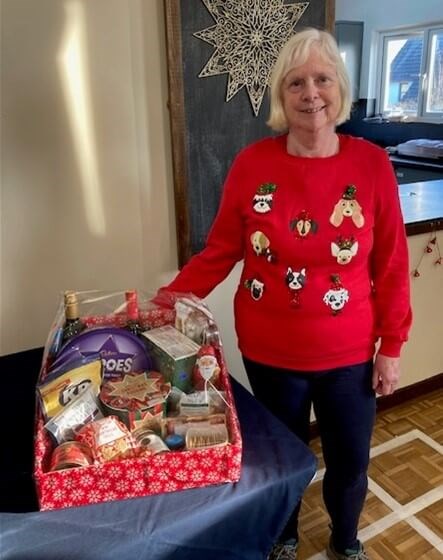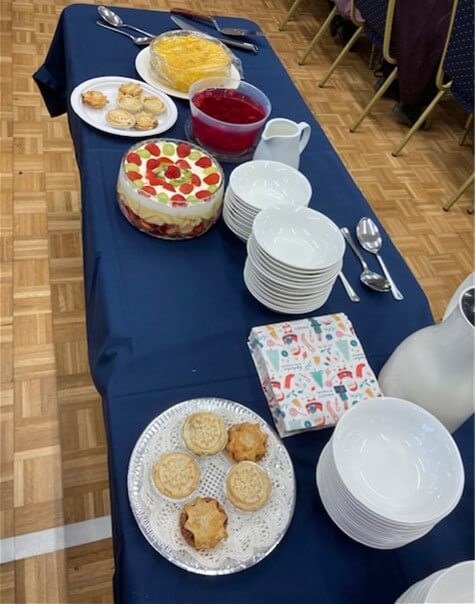 Thanks to Alison Butler and Sandy Cheshire for the photos.
November Community Café
A new recipe of pork in apple and cider proved popular at the November café. Also on offer were tomato soup with fresh crusty bread, a tasty fish pie and tomato & vegetable pie, as well as our usual wide variety of deserts – all homemade from scratch. Approximately 20 guests enjoyed a delicious lunch at a cost of £7 for two courses and tea/coffee.
Many guests took notice of the advert for our Christmas lunch to the extent that we have now sold out! As we will need a rest immediately after the Christmas festivities, our next café will be on Monday February 6th.
Alison Butler
---
Here is a photo of a past christmas lunch club dinner......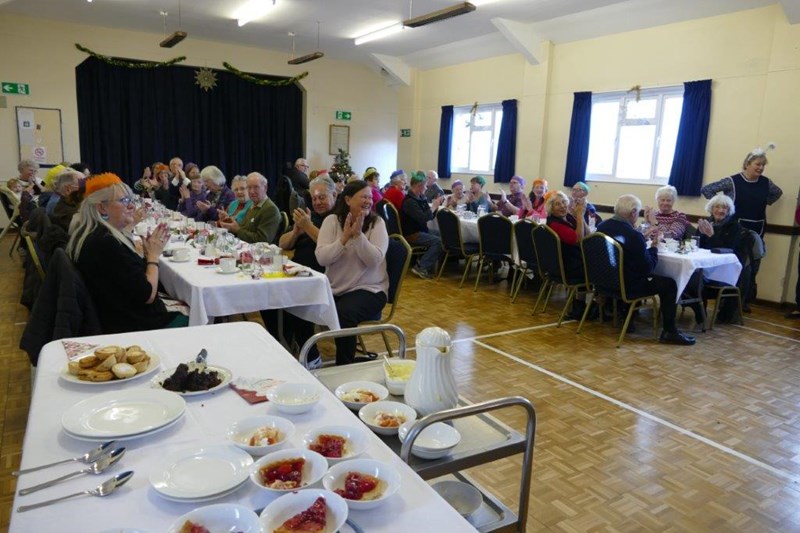 Here are the lunch club team...