History Group
Launcells History Group - update
The group met at the Red Post Inn on 12th November to formalise the appointment of our new treasurer, Will Shingler. We also confirmed Dee Wynne-Morter as an additional account signatory. This will now allow us to organise our finances and move forward with some planned events in the parish in 2023. We will be taking advantage of the Bude & Stratton Post's new 'Events Page' to advertise events where we think they will have wider appeal.
We came up with a list of events we want to organise next year, including a spring wild flower and history walk around the churchyard. We have a few parish history topics to delve into such as the non-conformist (Methodist) chapels and capturing more stories from Launcells history from the last 80 years or so. We also want to try and have an historically themed film night at the Parish Hall next year.
We have 2 meetings booked for next year with more dates to follow:
January - Parish Hall at 7 for 7.30pm on Thursday 5th January
February - Red Post Inn at 1pm Saturday 18th February
If you are interested in finding out more about the group or joining us contact Dee Wynne-Morter on 01288 381887 or d.wynnemorter@sky.com
Suzanne Littlejohns (History Group Chair)
A talk on the history of St Swithin's church by Lilian Quinn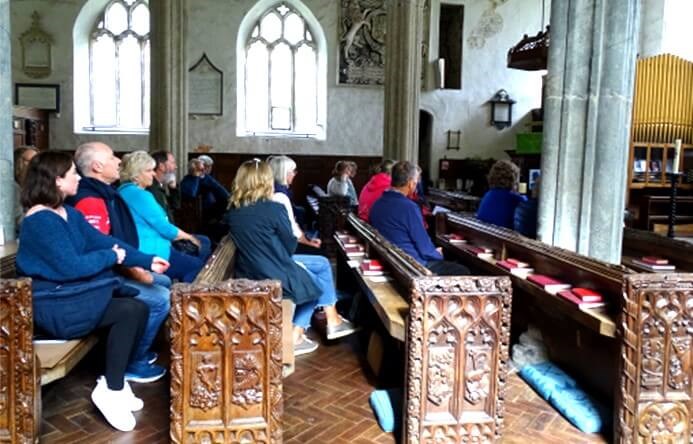 Saturday September 24th saw the History Group, plus a few guests, meeting at St Swithin's for Lilian Quinn's talk on the church and its history as well role in stories about parish events and folk.
Lilian entitled her talk 'History starts but never ends' and brought to us stories from the archives of Hartland Abbey, to which there are early links, right through to the 20th and 21st centuries with the information that the long abandoned crypt may have been filled with sand from Bude beaches several decades ago, when there was a risk of its collapse.
Lilian has a huge wealth of interesting facts about our beautiful church and really brought her talk to life by adding interesting stories and even the occasional mystery.
We also found out about many of the architectural and internal features such as the very ancient pew end carvings and font as well as the tantalising half uncovered wall paintings and letter to the people of Cornwall from an earlier King Charles.
At the end of the talk Lilian walked us around some of her favourite features including the beautiful Barnstaple tiles in the chancel, belfry screen and other fine carved wooden panels.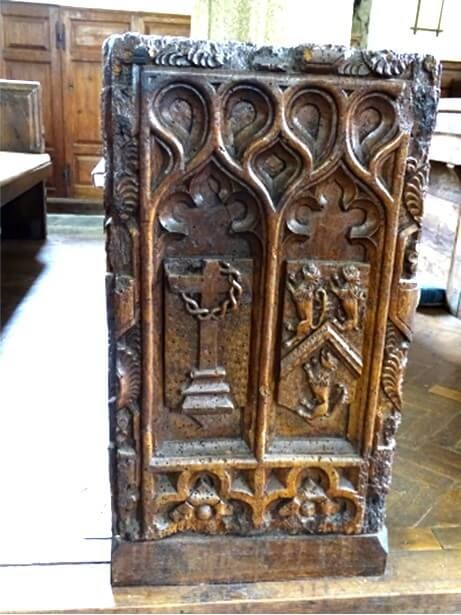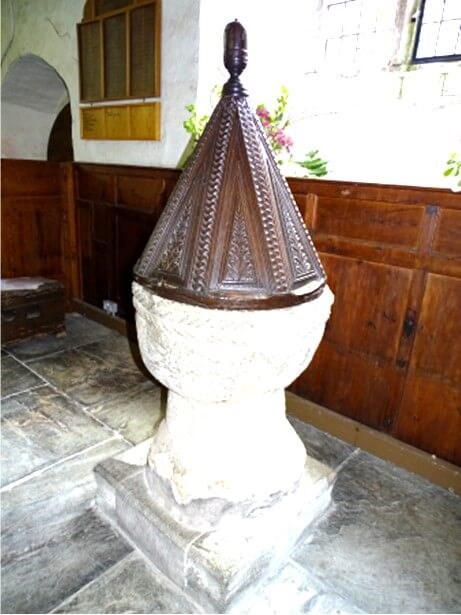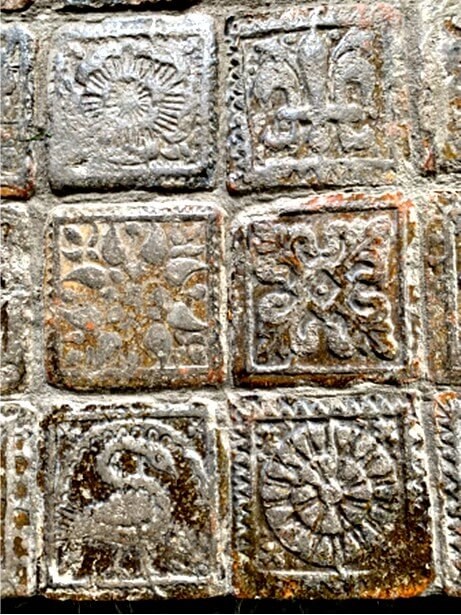 Donations were made to the church by the attendees and a number of copies of the new edition of the 'History of St Swithin's Church' were snapped up as we chatted and enjoyed coffee and biscuits. Further copies of this new edition are available from the church.
A huge thank you to Lilian for her wonderful talk which she had prepared so meticulously to share with us all. With her permission we will be typing up Lilian's comprehensive notes for the parish archives. A big thank you also goes to the group members, Dee and Jan Hunt, who organised the refreshments.
Watch this space for information on further History Group meetings and events.
Suzanne Littlejohns, Chair, Launcells History Group
---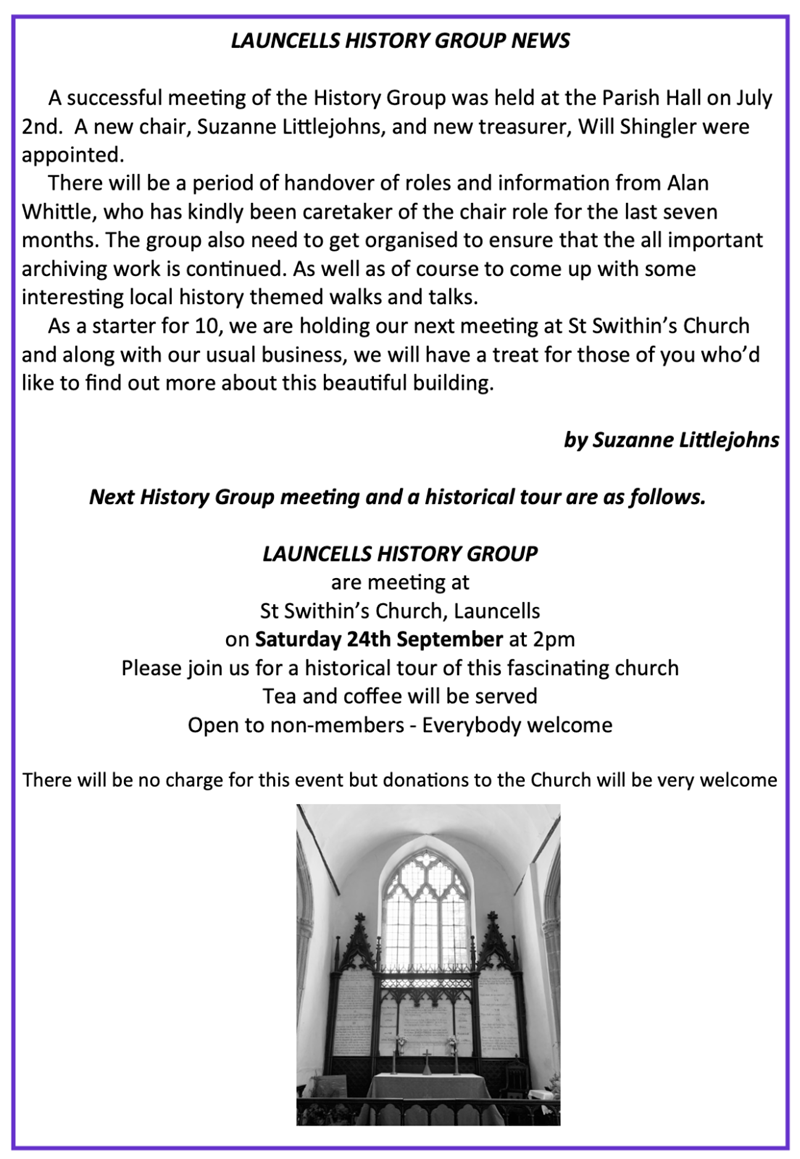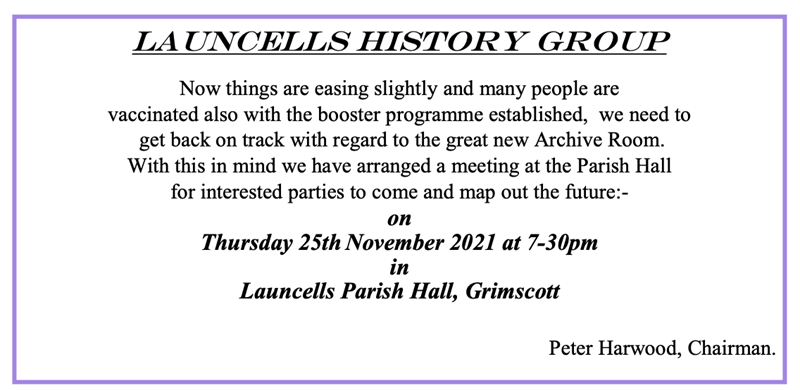 ---
A story that was recently shared in the parish magazine.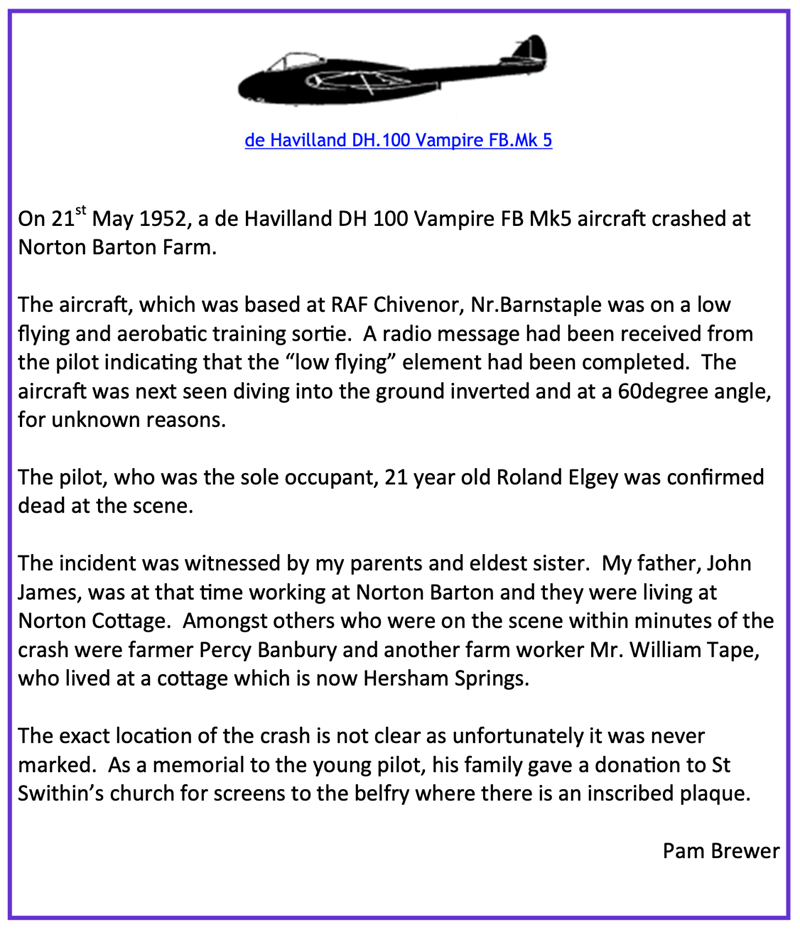 Nigel & Hugh Reid have recently completed their Chamond article on the memorial that can be found at St. Swithins Church. Please click here to read the full article.