St Swithin's Church
September 2021: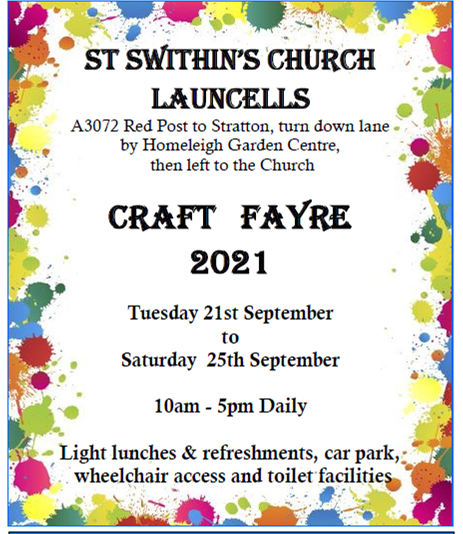 August 2021: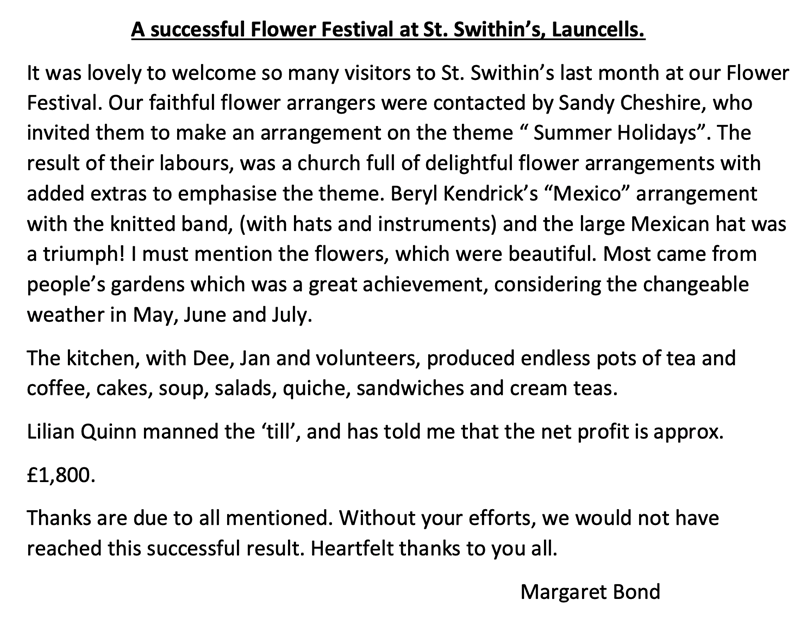 July 2021:
News from St. Swithin's, Launcells.
Stop Press! Stop Press! Stop Press! Stop Press! Stop Press! Stop Press!
Due to the latest news from the government, we have had to postpone the events planned for the Flower Festival and the Celebration weekend.
We are going to hold the Flower Festival from Thursday 22nd July to Sunday 25th July.
This will include our Celebration weekend on Saturday 24th and 25th July.
We are going to hold the same events that were organised originally. This will include free afternoon tea being served to you on Sat. 24th and Sun. 25th July.
Cut out this ticket and bring with you and you will have a free afternoon tea! (you will need the ticket from a printed copy of the magazine)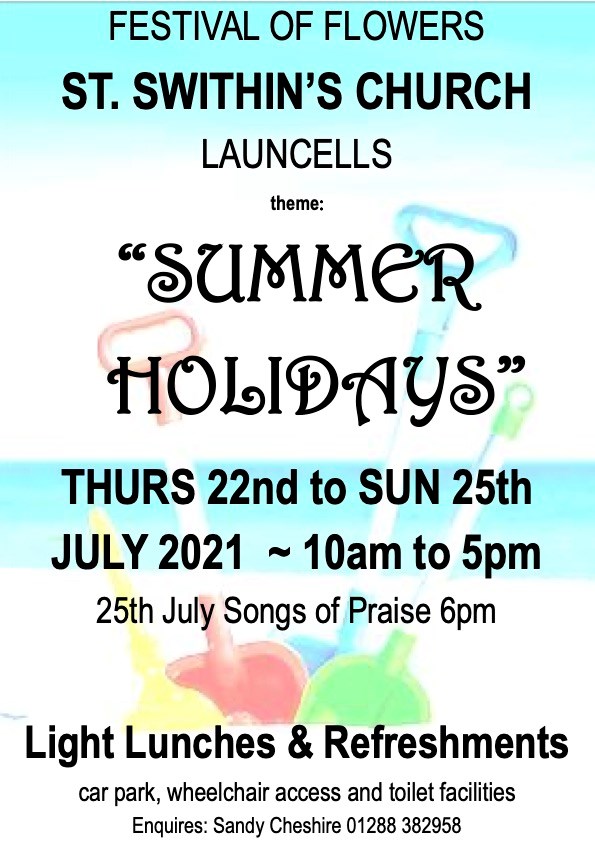 June 2021: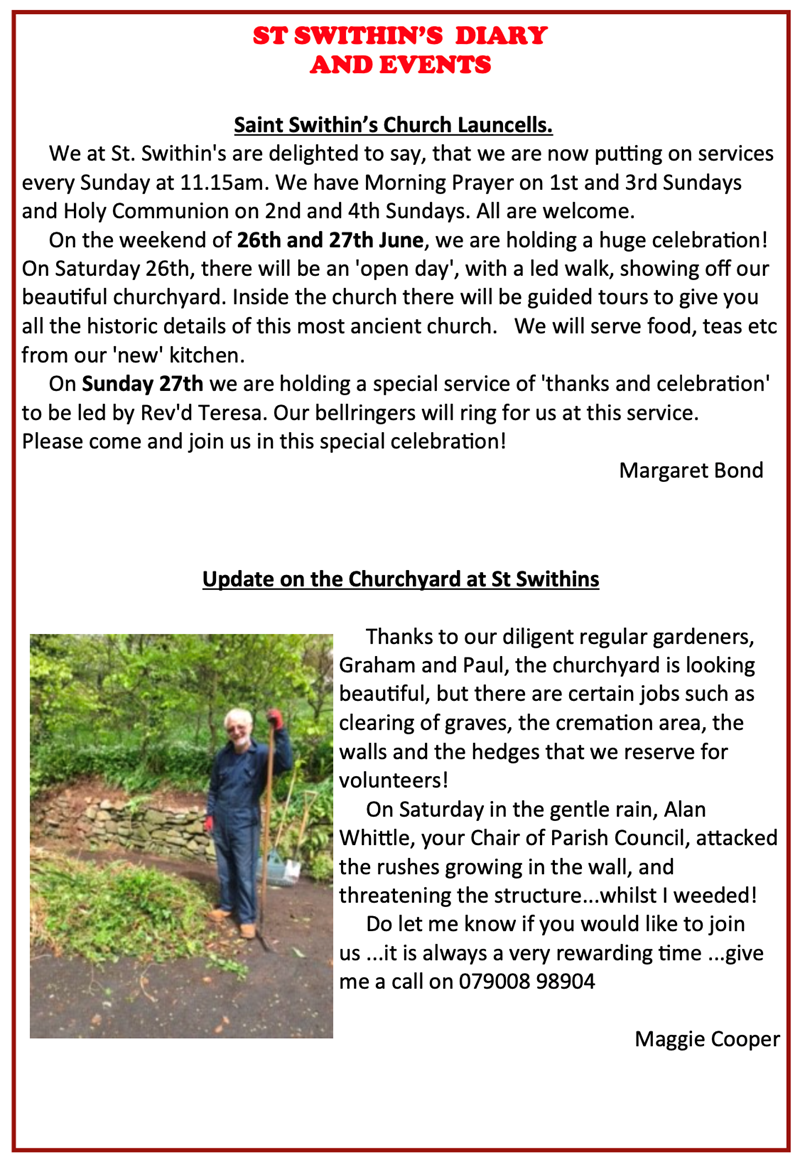 May 2021:
News from Saint Swithin's, Launcells.
Advance Notice of a Celebration Open Weekend at Saint Swithin's Church. This will be an event to celebrate the reopening of our church.
We will welcome all to come to YOUR church on Saturday 26th June with graveyard tours and history tours inside the church. Sandwiches, tea, coffee, and cakes, will be served. This followed on Sunday 27th June with a celebration Service led by our vicar Rev'd Teresa Folland. More info. to follow.
Margaret Bond
St Swithin's Churchyard
….Is looking more beautiful than ever in its Spring colours!
Do come down to see it…the Cherry blossom is still out, and I spotted 14 different wild flowers
The other day, while walking along the paths.
Please let me know if you see more!
-----
On 8th May at 10am, I am holding a working party (distanced of course), with no chatting unless 2metres apart.
All are welcome!
I will be there for 2 hrs - but do just call in for a chat or work for an hour or two whatever you wish, we will be very happy to see you!
The main jobs are clearing the tombstones and graves and weeding the left hand cremation areas.
Please bring your own tools, kneeler, bucket etc
Maggie Cooper
079008 98904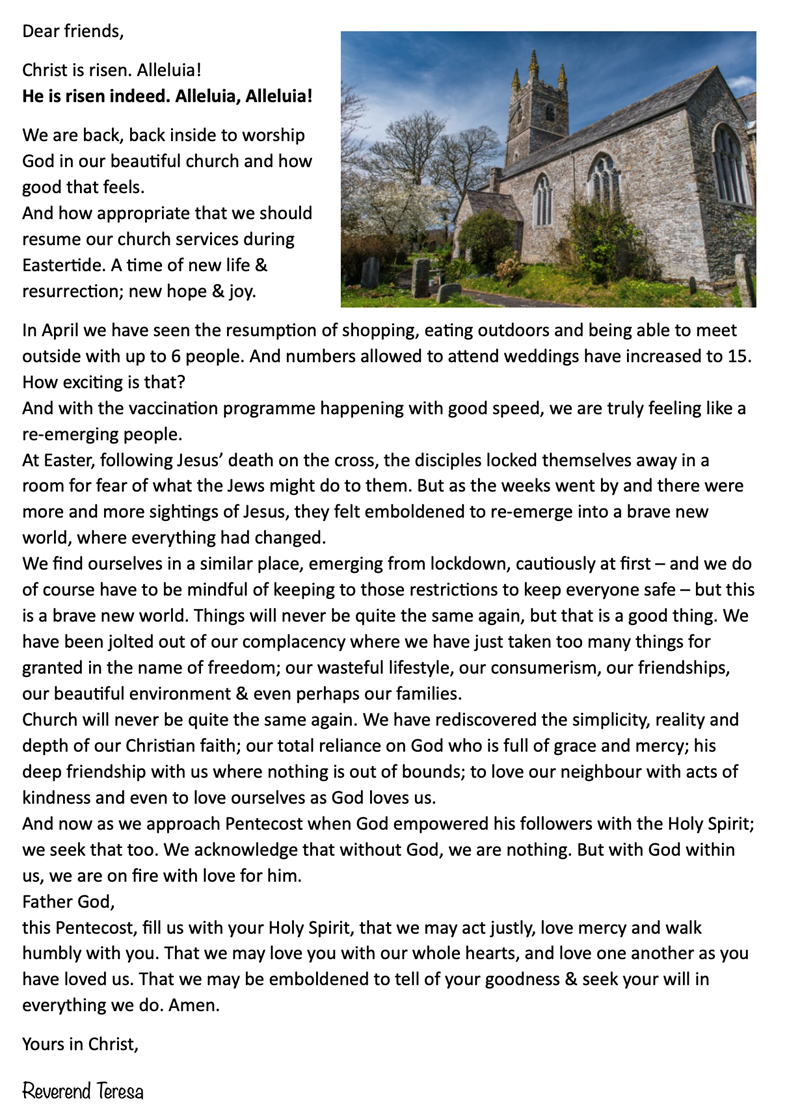 April 2021: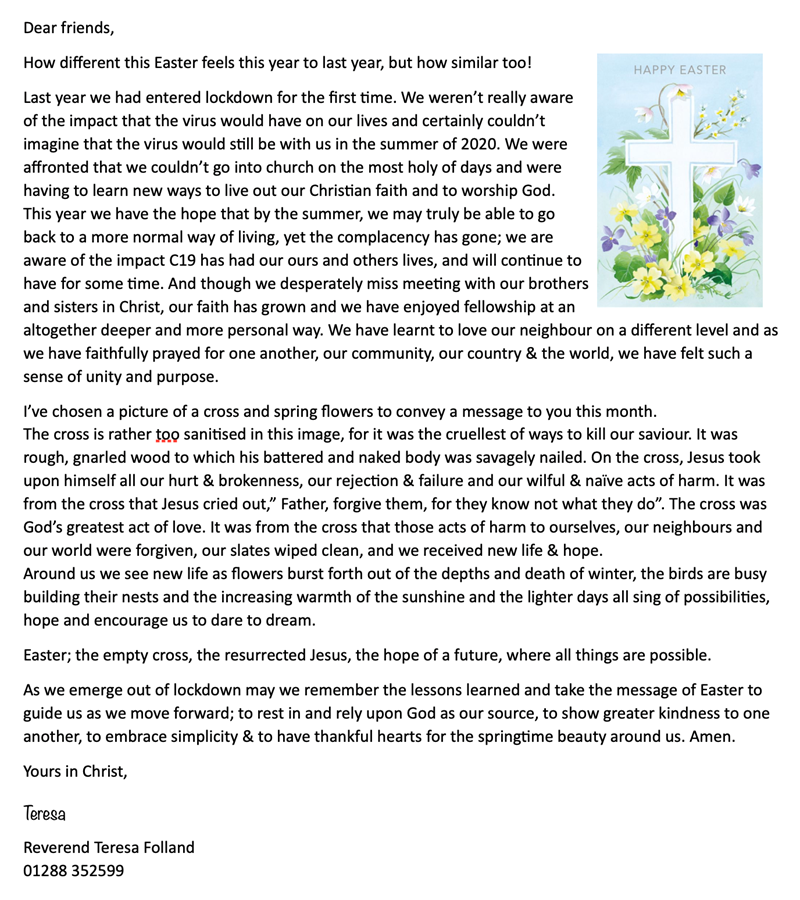 February 2021: