Welcome to the Launcells Parish Council Website
Launcells has been an interactive parish since 2013, offering online access to its residents and beyond.
We have just upgraded our website to comply with the new website regulations for 2020.
Please browse and let us know what you think and please tell us if there is anything that you feel the website could add to benefit users.
Thank you
Launcells Parish Council
Have you spotted any Asian hornets?

The Asian hornet is a highly aggressive predator of native insects and poses a significant threat to honey bees and other pollinators.

Please report any sightings with a photo via the Asian Hornet Watch app for iPhone or Android or online at via the GB Non-native Species Secretariat (NNSS) website.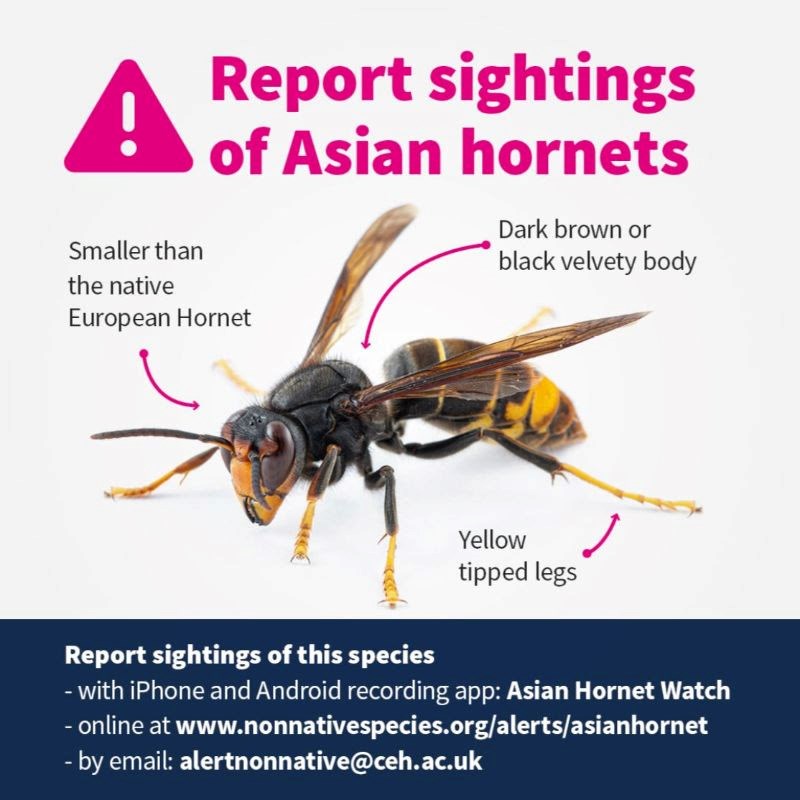 Parish Council Meeting 02/10/23
Notice is given that Launcells Parish Council will be holding a parish council meeting in Launcells Parish Hall on Monday 2nd October 2023 at 7.30pm.
If you would like to share your views on an agenda item, but are unable / uncomfortable attending, please email your comments to launcellspc@gmail.com no later than midday on Friday 29th September.
PARISH COUNCIL VACANCY
ARE YOU INTERESTED IN BECOMING A MEMBER OF
LAUNCELLS PARISH COUNCIL?
Are you passionate about your community? Do you have the desire to help your community? Do you have concerns about a specific issue and want to do something about it? We need people from all backgrounds and experiences who reflect their community to put themselves forward for co-option to the Parish Council.
A statutory notice to advertise the vacancy in Launcells was posted on the 18th May 2023 and no by election was called for therefore Launcells may co-opt to fill the vacancy.
No special qualification is required to be a councillor and the position is voluntary.
You must be:
an elector for the parish; or
has resided in the parish for the past twelve months or rented/tenanted land or other premises in the parish; or
had their principal place of work in the parish; or
has lived within three miles (direct) of the parish.
You must not:
hold a paid office under the local authority;
bankrupt;
have been sentenced to a term of imprisonment (whether suspended or not) of not less than three months without the option of a fine during the five years preceding the election; and
been disqualified under any enactment relating to corrupt or illegal practices.
For more information on Launcells Parish Council see our website https://www.launcells.org/
If you think you'd like to join the Parish Council please email the clerk a personal statement which includes:
• Any relevant information you
• Why you are interested in becoming a councillor
• Confirmation that you are not disqualified from holding office as a councillor and are also qualified to do so.
If more people indicate their interest in becoming a Parish Councillor than the number of vacancies available, the Parish Council will make their decision by a majority vote at the next meeting.
What do Parish Councillors do?
Launcells Parish Council is made up of 9 voluntary Councillors. They meet once a month to discuss and act on issues that are important to the local community.
The Parish Council sets a proportion of local taxes to be spent in the Parish, comments on planning applications in the Parish and run projects that help maintain, improve or enhance the local area.
Becoming a councillor is a rewarding experience as you will be able to make a change in your community to help improve residents' lives.
Please see the following resources for more information:
All About Town and Parish Councils prepared by The National Association of Local Authorities (NALC)
Make a Change, Become a Councillor Campaign from NALC to encourage people from all backgrounds to put themselves forward to join Parish and Town Councils. The site includes a number of short films collated where you can hear from Parish Councillors about why they joined their council and what difference they hope to make.
Email your letter of application
to the Clerk: Julie Gray
Closing date Monday 28th August 2023
Have your say on nature recovery in Cornwall and the Isles of Scilly
Cornwall Council is creating a new Local Nature Recovery Strategy for the region in partnership with the Local Nature Partnership and the Council of the Isles of Scilly.

This strategy will be pivotal in helping nature to recover and grow across the region. When finished, it will provide a WHAT, WHERE, and HOW guide to restoring nature across Cornwall and the Isles of Scilly.

Everyone can have a role in helping to shape the strategy. The best way to get involved is by completing the survey and interactive map. Find out more about the Local Nature Recovery Strategy on Let's Talk Cornwall.
Staff will be attending events across Cornwall throughout the summer, as well as asking people to feedback through the Let's Talk Cornwall website about their experiences of using health and care services.

Please do fill in the survey and encourage others to have their say. You can fill in the survey and find out more here: https://letstalk.cornwall.gov.uk/integratedcarestrategy which is open until Saturday 30 September.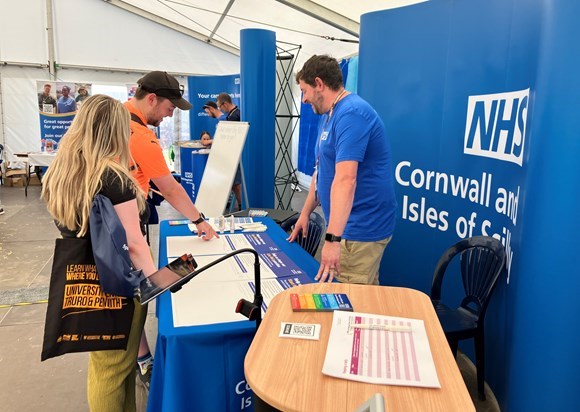 Keep an eye out for flyposting
There is no formal definition of flyposting, but it is generally taken to mean the display of advertising material on buildings and street furniture without the consent of the owner.

Unauthorised flyposting on both public and private property is a criminal offence. It can result in fines being given out by the Magistrates Court, or a fixed penalty notice up to £80 being issued by Cornwall Council or the Police.

Please advise local residents of this if you are approached for advice. Also, if you are aware of examples of flyposting and can identify the perpetrator, you can report this to Cornwall Council for investigation using these links:
We are aware of lots of people coming down with coughs and colds and feeling generally unwell. Help stop the spread of germs by taking simple steps to protect yourself and others:
Use tissues to trap germs
Wash your hands often with warm water and soap
Put used tissues in the bin as quickly as possible.
Catch it. Bin it. Kill it.
If you don't feel well enough to go to work or carry out your normal activities, please try to stay at home and avoid contact with other people. For more information visit People with symptoms of a respiratory infection including COVID-19 - GOV.UK (www.gov.uk)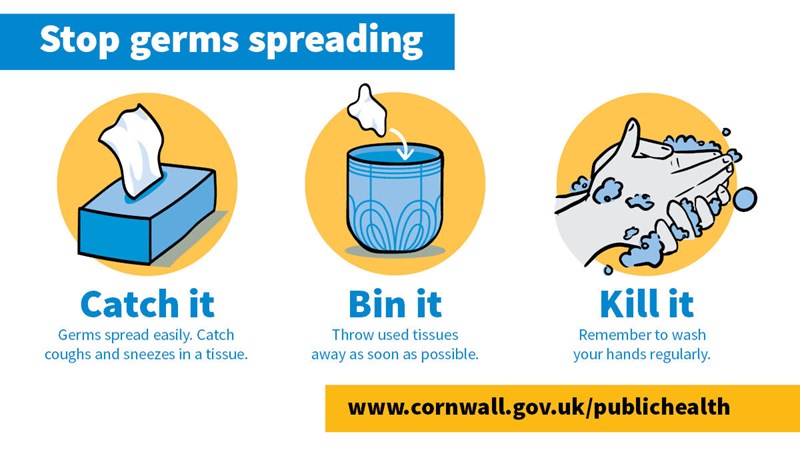 Community Emergency Plan
The community emergency plan document can be found here
It was created in 2018 and distributed to all parish households - some details have changed but the general information is still relevant.
November 2020 -
Covid - 19 Directory amended pdf here
---
Launcells Parish Defibrillators
The first defibrillator is located at Launcells Parish Hall in Grimscott - EX23 9LS
The second is It is located at the Red Post Inn, by the post box - EX23 9NW.
As before, should you need access to this "self-guiding" piece of equipment, just phone 999 and follow the instructions on the cabinet. You will then be given the access code to open it. The machine then tells you how to use it.
We would hope to arrange another set of training for the use of a defibrillator, once we return to normal, but in the meanwhile, attached is the note that was in the Parish Magazine a while back.