Join the Jury! Sign up now!
Added at 12:24 on 03 September 2023
Ever fancy jury service but never been selected? Now's your chance – to take part in an exciting Community Jury process, which will help shape the response to climate change and sea level rise impacts on our beautiful north Cornish community. You should have already received your invite!
A Community Jury is a way of talking about a vital issue. A small group of people, randomly selected to represent the demographic make-up of a given area (in our case, Bude and the 10 surrounding parishes), get together to discuss and debate 'one clear question'.
The question we are asking is: "How can we respond to a changing climate, including sea level rise, to support our community to thrive?"
The jury takes evidence and advice from experts who can offer guidance, and at the end of the process, the jurors will produce a set of recommendations representing the democratic voice of the wider community.
Every household in the wider Bude area – from Morwenstow to Crackington and east to Whitstone – will have received its own invitation to participate in this fascinating programme. It's an important and exciting consultation process that will ultimately help shape future policymaking in our area.
From all those who apply, 40 'jurors' will be randomly selected to join the Community Jury, which takes place over three weekends in September and November. Find out more here www.budeclimate.org/shoreline and sign up!
Launcells, we need you!
The Bude Area Community Jury on Climate Change is being delivered by Bude Climate Partnership, funded by The National Lottery Community Fund, and working in collaboration with the Environment Agency, Cornwall Council and Bude-Stratton Town Council.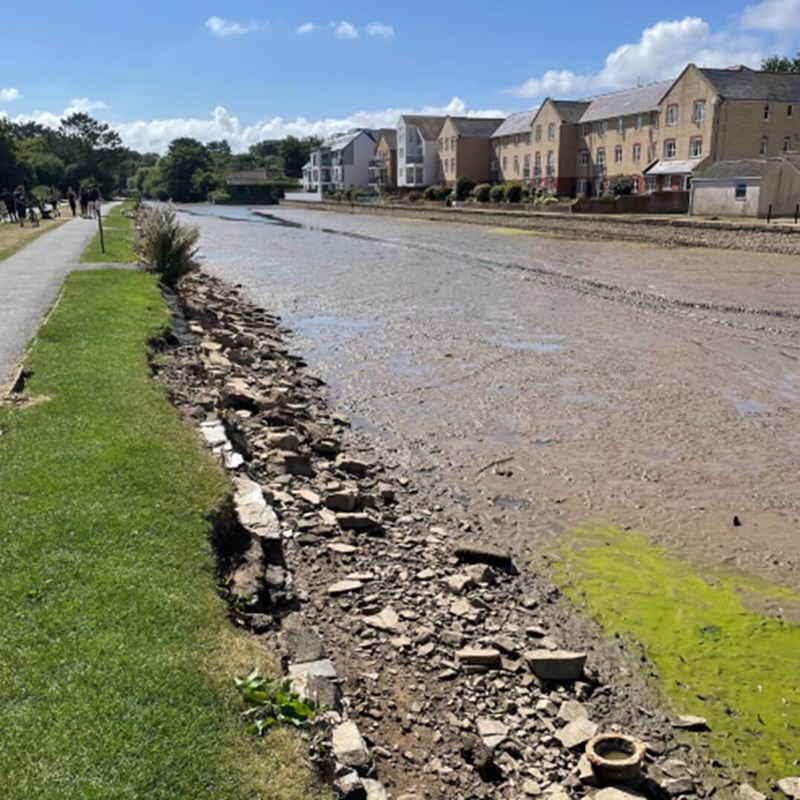 The impacts of last year's extreme heat and prolonged dry summer could be clearly seen at Bude Canal. Help shape how the wider Bude area deals with such events in the future, by signing up to the Community Jury.