Village Breakfast
Added at 16:27 on 30 October 2023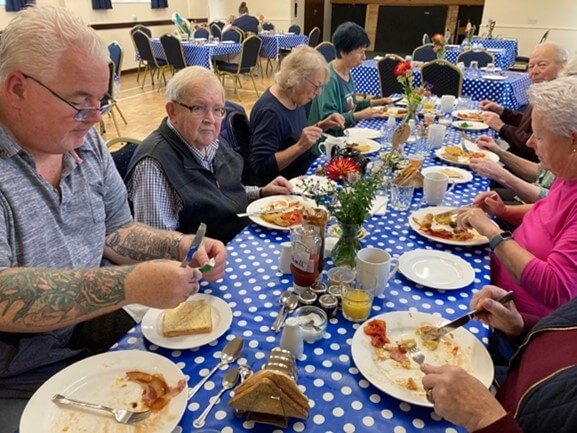 A tempting aroma of bacon and sausages greeted hungry guests as they arrived for breakfast at the freshly decorated Launcells Parish Hall on Saturday 16th September.
The tables were attractively set out with fresh flowers and a selection of cereals and juices were displayed on a side table.
Twenty seven guests, in two sittings, were served cereals, juices, toast and marmalade or jam along with a full cooked breakfast and tea or coffee for £10 per head. As contented guests left, several commented on how tasty their meal was, which was gratifying to those in the kitchen. Not much was left on the plates at all!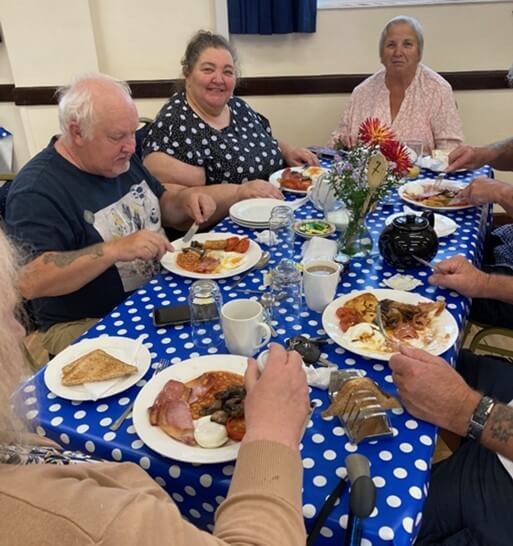 Proceeds are going towards the cost of the annual November fireworks display which will be held in the playing field. Without the event being well supported, the Fireworks Display could not go ahead, so a big 'Thank You' goes to everyone who attended and to The Beach Hotel and others who kindly donated ingredients. A special 'Thank You' also to Caroline and Graham Tape.
Alison Butler