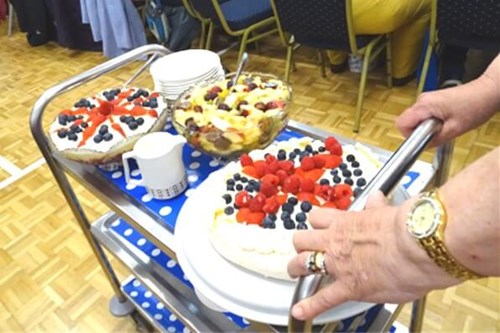 Coronation Lunch
Added at 18:55 on 30 May 2023
On Monday 8th of May, members of Launcells Parish and friends, gathered together at the Parish Hall to celebrate the coronation of our King and Queen.
The Parish Hall Committee provided a delicious lunch of roast beef in a large Yorkshire Pudding with vegetables or a jacket potato with Coronation Chicken or baked beans and cheese accompanied by a salad. To follow was a large selection of delicious homemade hot and cold puddings.

Many thanks to all the volunteers for all their hard work. It really was a lovely way to celebrate the Coronation. A special thank you to Caroline and Graham who prepared the Hall on Sunday night and also cleared up afterwards. Pictured: (clockwise) - Graham Tape, Caroline Tape, Valerie Hopper, Alison Butler, Chelsea Tape, Jacqui Johns and Sue Urwin. Not in the picture (as she took it) - Marlene Bath.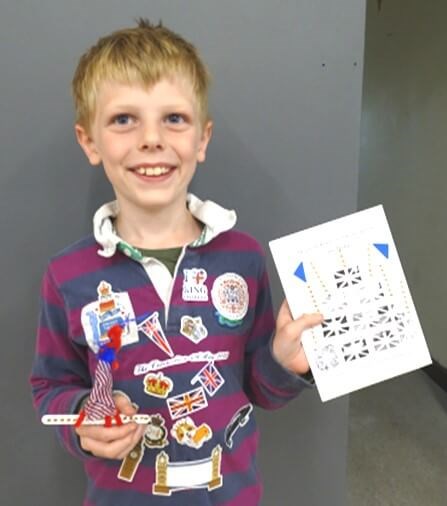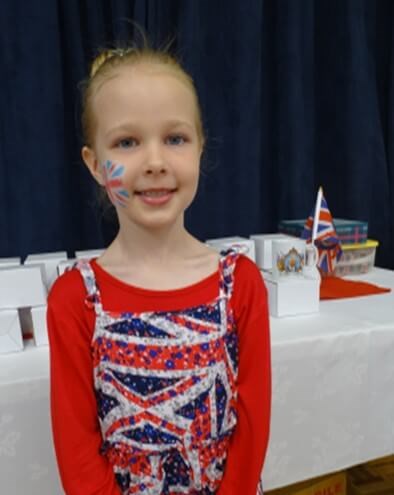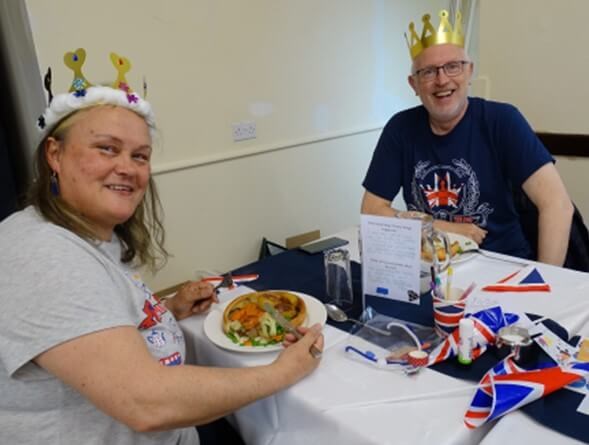 Rupert Pollard, Daisy Tarry, Sharon Jenkins & Anthony Bishop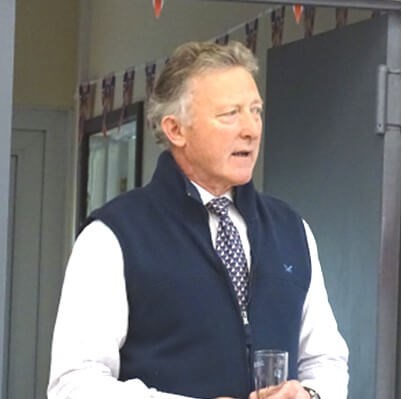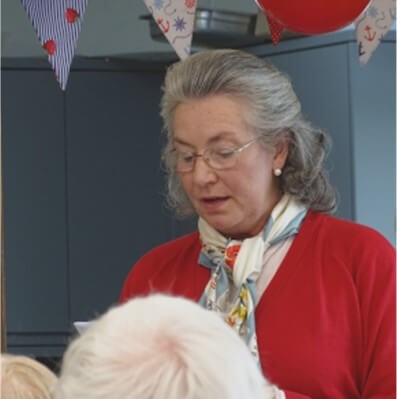 Andrew Hargreaves, Chair of Launcells Parish Council, made a short speech thanking everyone for their hard work in providing such a lovely meal in celebration of the Coronation. His wife, Fiona Hargreaves, Deputy Lieutenant of Cornwall, then read a message from the King and Queen - "Both my wife and I are enormously grateful to all the communities, families, neighbours and friends who are coming together across the United Kingdon and the Commonwealth to mark our Coronation. We greatly appreciate everyone's efforts to organise such celebrations, and very much hope that they will be enjoyable and happy occasions. As we look towards the future, we feel deeply touched and sustained by the heartfelt good wishes and support of so many kind people around the country."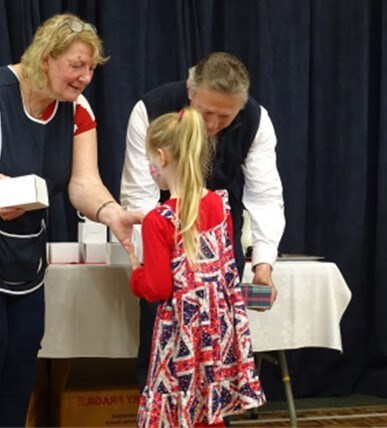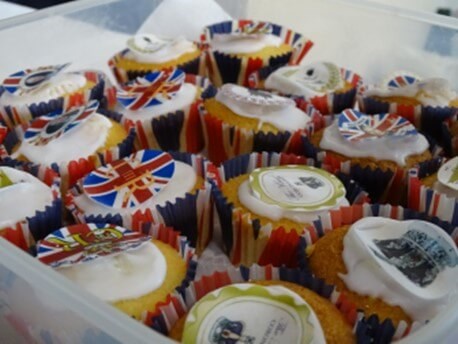 Andrew Hargreaves, assisted by Marlene Bath (pictured) and Alison Butler, members of the Parish Hall Committee, gave out Coronation Mugs, provided by the Hall Committee, to all the children along with home made Coronation Cup Cakes.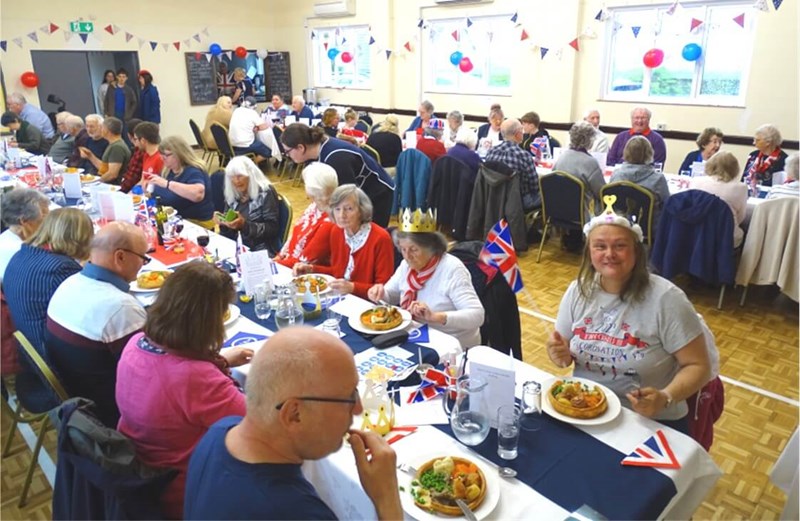 On the tables were questionnaires provided by the Launcells History Group to be filled in and saved for their memory box. Colouring pens and craft items were provided for the children to decorate their questionnaires, which kept them busy while the adults were chatting.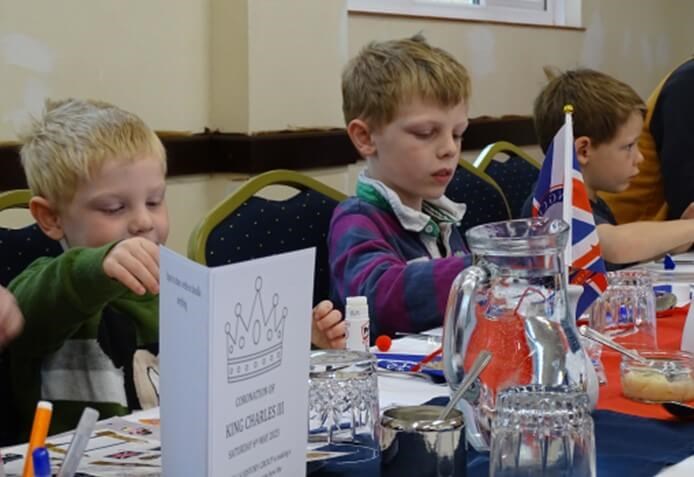 Conner, Rupert and Harvey Pollard with their decorated Questionnaires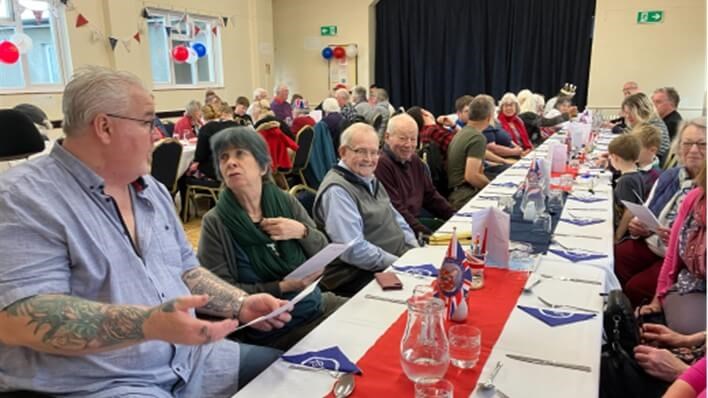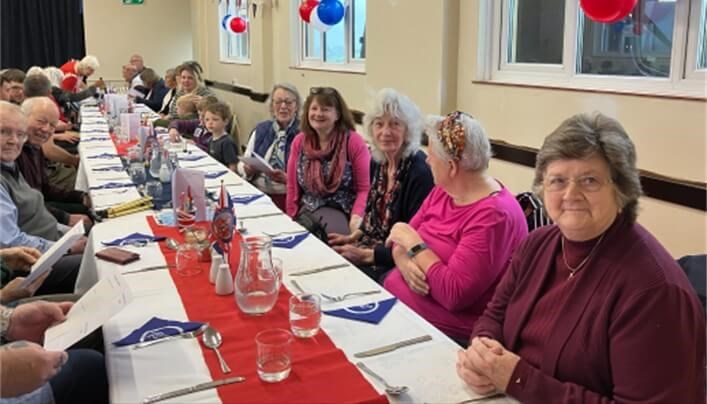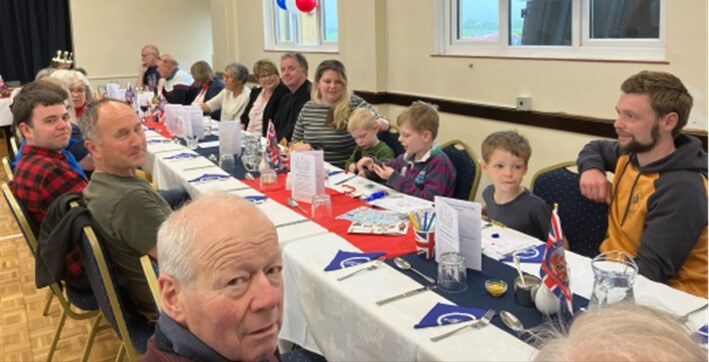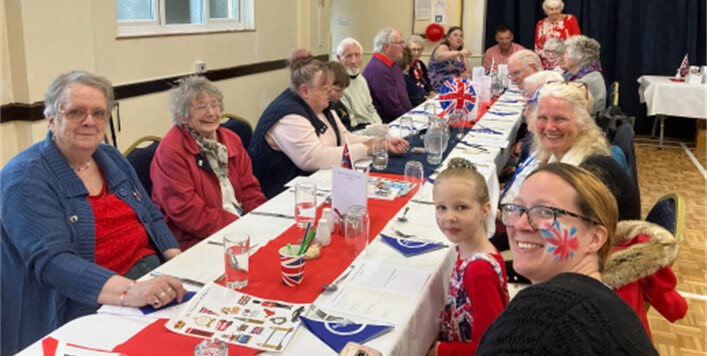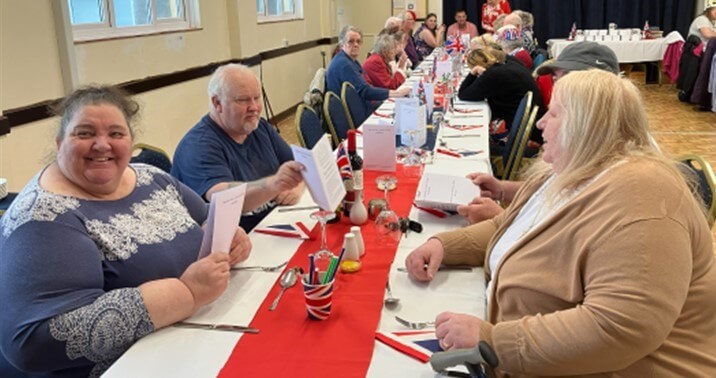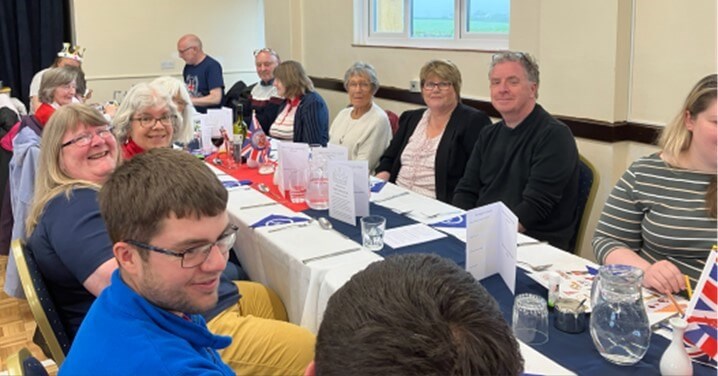 Photos by Mandy Pollard and Marlene Bath
What a great community Coronation Lunch, Monday 8th May, including special consideration for the young with coronation themed packs laid out on the tables to entertain both them and us!
The food was brilliantly prepared to a very high standard, well presented and very tasty! We are so fortunate to benefit from such culinary skills and talents so generously given by such a wonderfully committed team within our community.
Merely to say, 'Thank you', understates the degree of pleasure given and the appreciation we so sincerely felt! Nonetheless a huge 'Thank you!'
Nigel Hunt