Ringing for the King
Added at 11:15 on 31 May 2023
The local bellringers had a very busy day on Saturday 6th May celebrating the coronation of King Charles.
The day started at Stratton at 9.30am where we rang all 8 bells. This was followed with ringing for a wedding at Launcells at 11.30 am which we also combined with ringing for the king. We then had a picnic in the tower before we all rushed off to Poughill and afterwards Marhamchurch. We all enjoyed our day together even though it was quite a rush at times. It is sad that, on these sort of occasions, there are not sufficient ringers for each of the local towers to be able to ring simultaneously. Unfortunately we seem to be getting fewer and fewer. Launcells have only two official tower members now but luckily we are always helped by our brilliant friends from neighbouring towers.We are a lovely, friendly bunch and anybody who would like to come along and have a try would be made very welcome. We practice most Tuesday evenings at Launcells. If you are interested, please contact the Launcells tower captain, Helen Barnes. Tel 07825168799. We'd love to meet you.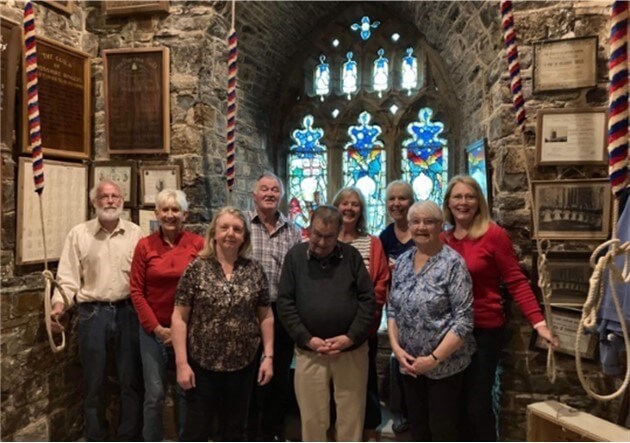 The Early Birds at Stratton.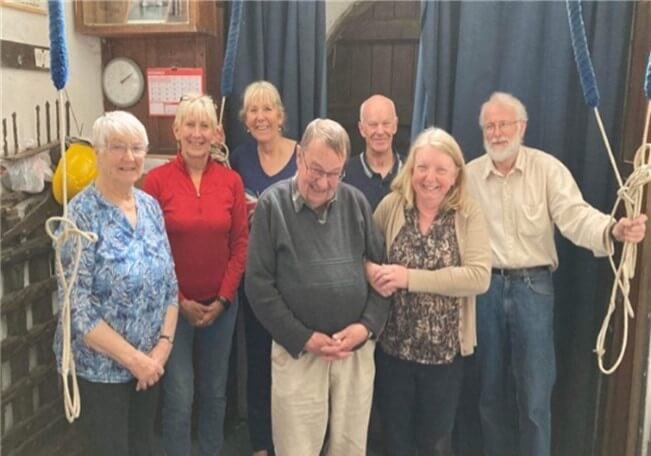 Feeling perky at Poughill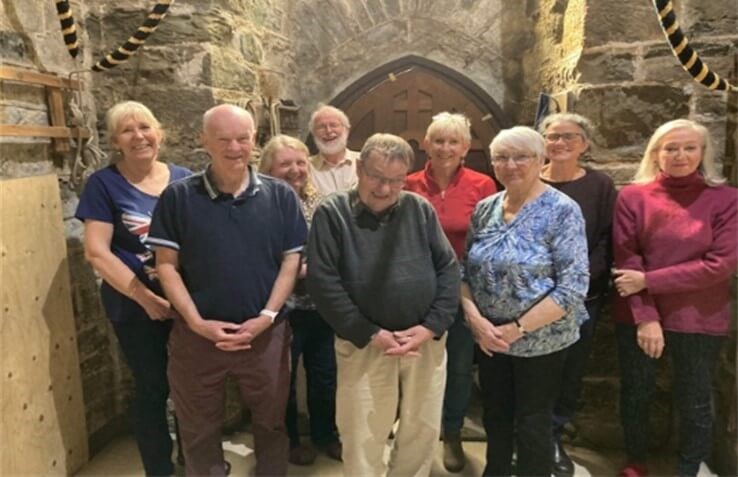 The last ring of the day at Marhamchurch. All looking a bit weary!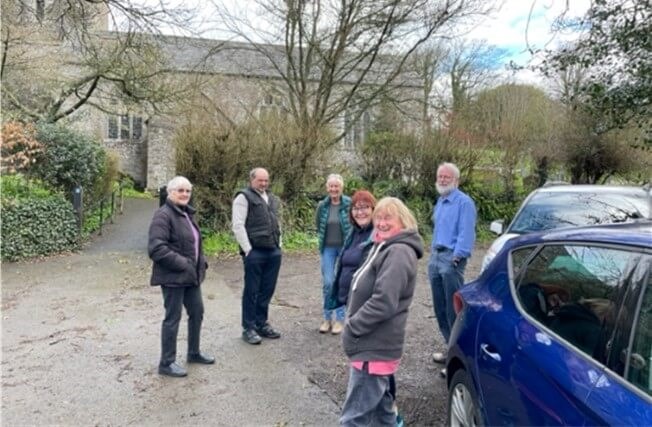 With all of the excitement of the wedding andthe picnic at Launcells we completely forgot totake a photo so here is a photo of our Sunday band arriving to ring.
Helen Barnes